Resources And The Tools You Need To Succeed At Every Level
Welcome to my Therapy Entrepreneurs Resources section, a curated list of the tools and websites I strongly recommend for building and optimizing your business.
I have tested every recommendation on this page. Many of the resources listed here are crucial to running my business (or were crucial to developing my therapy businesses to where it is today).
Before digging into the awesome resources I know and trust, an important disclosure:
I thought it would be helpful to create a resource page that you can always come to for all of your therapy entrepreneurship and hustling needs. I'll add to it as I learn more, but you'll notice that in the future I will reference this page quite often. I recommend bookmarking it for your reference and convenience. Enjoy!
Before digging into the awesome resources I know and trust, an important disclosure:
Some of the links below are affiliate links, which means that if you choose to make a purchase, I will earn a commission. This commission comes at no additional cost to you. Please understand that I have experience with all of these companies, and I recommend them because they are helpful and useful, not because of the small commissions I make if you decide to buy something.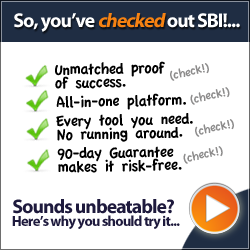 My tried-and-tested #1 therapy and rehab website builder, and more importantly, attracting free leads from search engines like Google, Bing and Yahoo.

Read more: SOLO BUILD IT
Self care and health products
When you start, run and grow your own therapy business, it is so so so so easy to forget to take care of your own self and health. I know, cos I neglected my own health for years and had a health scare (read more in Self Care)
Here is a list of high quality health supplements and products that I've been using since 2014 to help keep my body and mind health strong.
Back to top of page